Fosters Needed!
Fosters are the backbone of our rescue. Without them, we cannot rescue any dogs. Can you give a rescue dog a safe and loving place to stay while we find it's forever home?
Become a Foster
Adopt
Looking to make a Doberman a part of your family? We have several Dobermans looking for their forever homes. Our adoption process helps us match the right Doberman with the right home so they will never behomeless or abandoned again.
Foster
Want to help a Doberman in need but can't adopt? Never had a Doberman before but you've read all about them? Fostering is a great way to be around or get to know the breed, and you help save the life of a Doberman in need.
Donate
We are a 501(c)3 non-profit organization that runs completely on the donations of kind Doberman lovers like you.  All donations go towards the cost of vetting and caring for our rescues.
Help us Save More Dobermans.
Georgia Doberman Rescue is a 501(c)(3) non-profit corporation. All donations made to GDR go toward the vetting, care and rehabilitating of the Dobermans in our program.
Donate Today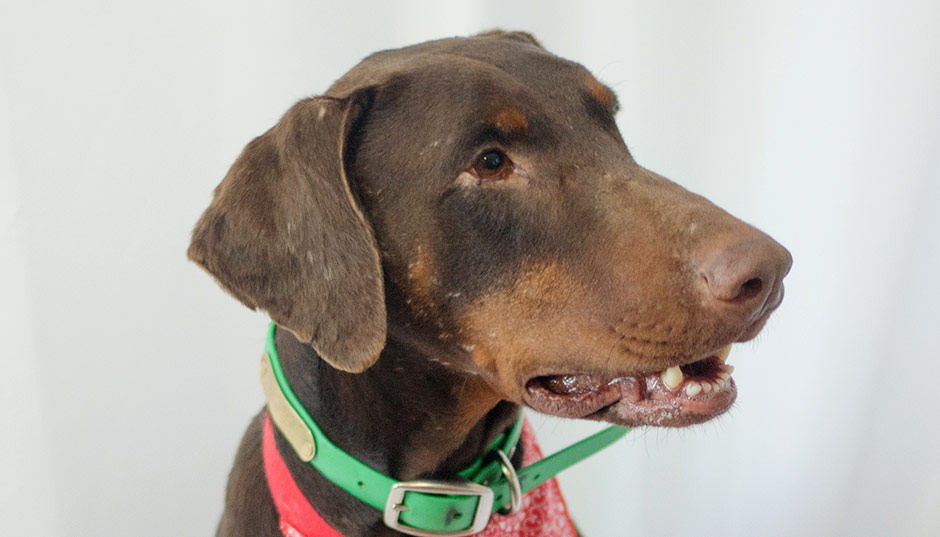 Isaac
Isaac is as sweet as can be, and super handsome to boot!  He was surrendered to GDR after getting into fights with another dog in his home, so he cannot be placed with other male dogs or dominant females, but if you're looking for a dog to be your one-and-only, this boy is for you.  He loves his crate, and loves to cuddle and play.  Easy to train, good with cats, and unconditional love for years to come.